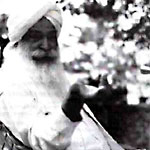 PHOTOS OF THE MASTERS
pagersteel2 @ yahoo.com
Many of these photos I've gotten from ajaib.com and all the back issues of Sant Sandesh and Sant Bani magazines. The rest have been gleaned from various public web sites. If I've taken liberties and a photo needs removing, please contact me at the above email and I will remove the photo(s). Go Jolly.